RIVBE – The Package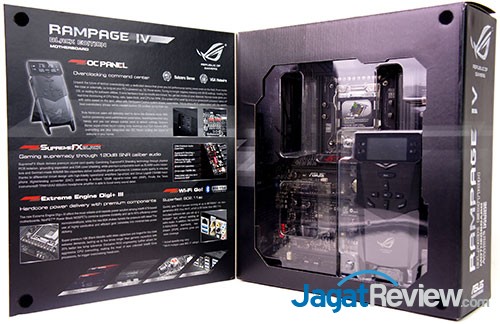 Ditinjau dari packaging-nya saja, ASUS ROG RIVBE terlihat elegan dan mewah. ASUS juga menyertakan sebuah ROG OC Panel pada paket penjualan RIVBE.
RIVBE- The Board
Berikut ini penampilan dari motherboard ASUS RIVBE: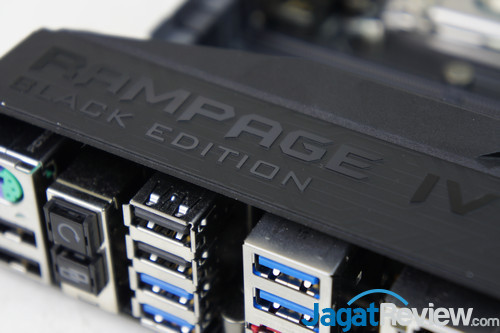 Dari segi slot ekspansi dan upgradeability, ASUS RIVBE menawarkan pilihan yang melimpah, mulai dari 8(delapan) buah DIMM, 10(sepuluh) port SATA, dan 4 buah PCIe 16x untuk opsi penggunaan multi GPU hingga 4-way. Namun apa yang membuat RIVBE begitu istimewa? Lihat halaman berikutnya!